About Allegiance Insurance Group LLC
We are proud to serve Ohio and Pennsylvania by protecting the people we work with just like we protect our own family members. As independent agents, we are able to offer our clients a wide variety of coverage options from multiple trusted carriers. Our years of experience and knowledge of the insurance industry has been serving our clients well for nearly 10 years. If you're not thrilled with your current insurance policies, contact us today! We can get you covered.
MEET OUR AGENTS
Yolonda Shelton
Principal Agent
yshelton@allegianceinsgroup.com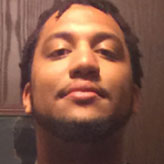 David Lewis
Business Development Specialist
csr@allegianceinsgroup.com
Testimonials
"Friendly service and a good investment for your investment."
– Roger C.
---
"Very professional, pleasant person who has your general need at heart."
– Tim H.
---
"Excellent service, and reasonable rates."
– Candice E.
---